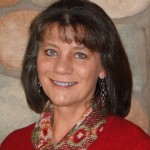 After 28 years in the corporate environment as manager and Senior Business Analyst, I returned to school to earn my Master's Degree at the College of St. Catherine, School of Health. This education included energy healing certification levels in Healing Touch and Reiki. I continued my studies at Adler Graduate School where I earned my Certificate in Life Coaching.
My journey with holistic health stems from a life long passion for natural and innate methods of healing. Prior to returning to school, I spent many years researching,  studying, and integrating holistic healing practices including nutrition, guided imagery, mindfulness meditation, yoga, and others.
The healthcare environment is changing. Consumers are becoming educated in, and are seeking complementary therapies in concert with traditional biomedical care.  Honoring traditional healing practices, integrated with the biomedical model, empowers people in taking charge of their health and wellness. Today, we have the knowledge, resources and research to honor, acknowledge and access the healthcare concept of ancient times — a time of body, mind and soul treated in harmony, physical and mental ailments recognized as disharmony, and healing practices accessible to restore harmony.
My mission is to work in collaboration with you (and your healthcare providers when applicable) in a partnership that provides an integrated and comprehensive approach to your wellness. My philosophy is that optimal well-being is achieved when traditional medical care is integrated with complementary therapies in a holistic approach that incorporates healing in all aspects – body, mind and spirit. I honor and acknowledge your unique healing abilities and I serve as a guide on your individual path to healing.
I am able to apply my years of research and experience to guide you on your journey toward optimal well-being. I welcome the opportunity to partner with you.
Annmarie Tenhoff
 Discover Optimal Well-Being
 Contact me directly: