Popular topics include:
Stress: The impact on your health and how to be calm in the storm (90 mn)
StressBusters Retreat  Click on this link for details:   Stress Busters Retreat Flyer         
Our changing food supply. Protecting your health and the health of your family. (90 mn)
The importance of self-care for busy women. (60 mn)
These topics and more are offered periodically in the meeting room at my office. Please check the calendar for updates.
Contact me if you are interested in having me speak to your group
"Empowered Well-Being"
This is a 12 week class where participants learn how to improve their health through food choices and stress resilience techniques.  Participants have reduced their weight, brought their blood sugar, cholesterol, and blood pressure back to normal range, and experienced a greater sense of well being. Many have significantly reduced or eliminated their need for prescription medications. The weekly classes are informative and fun!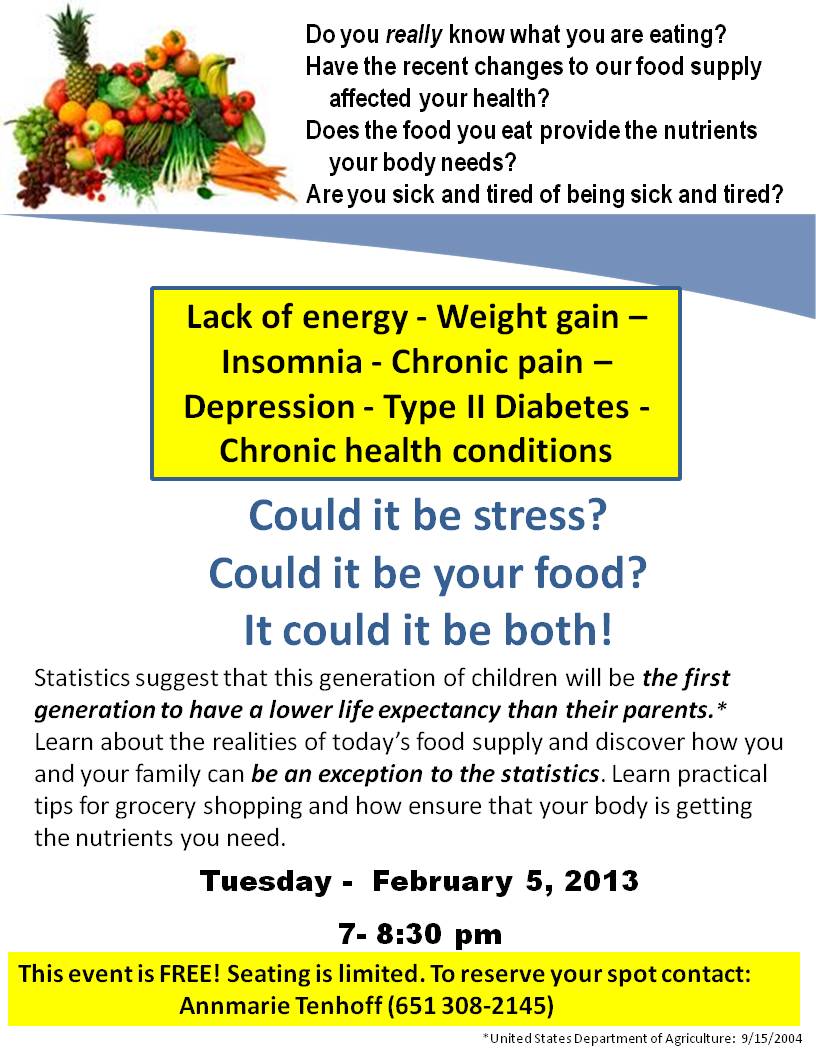 Stress Busters Retreat Flyer