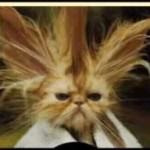 Is a higher level of stress your new 'normal'?
Research shows that chronic stress contributes to health conditions such as:
Chronic Pain
Frequent Colds and Viruses
High Blood Pressure
Poor Concentration
Insomnia
Decreased Coping Skills
Stomach and Intestinal Problems
Weight Gain
Type II Diabetes
Memory Loss
Skin Problems
Anxiety
Depression
… and more
Stress resilience involves maintaining flexibility, balance and harmony in your life as you deal with stressful circumstances and traumatic events. Resilience is not about avoiding stress but rather developing techniques to reduce or eliminate the negative consequences of stress.
Find out how you can learn to calm the storm.
Adolescent session options:
2 hour group session
6 week group  training (2 hours per week)
Private sessions (may be scheduled on a case by case basis)
Adult session options:
2 hour group session
6 week private sessions
Corporate 'lunch and learn' (one hour)
Testimonials from clients who enrolled in the 6 week private sessions:
"My family has really noticed a difference. I am much happier, calmer, and healthier." Catherine F.
"I finally feel as though I am on the path to living my full potential. This program has been amazing!" Barb M
"I couldn't believe the changes!  I am sleeping better and have more energy and optimism." Anne S.
"In just six weeks, I feel as though my whole life has transformed. I am able to handle everything with a calm approach." Ann M.